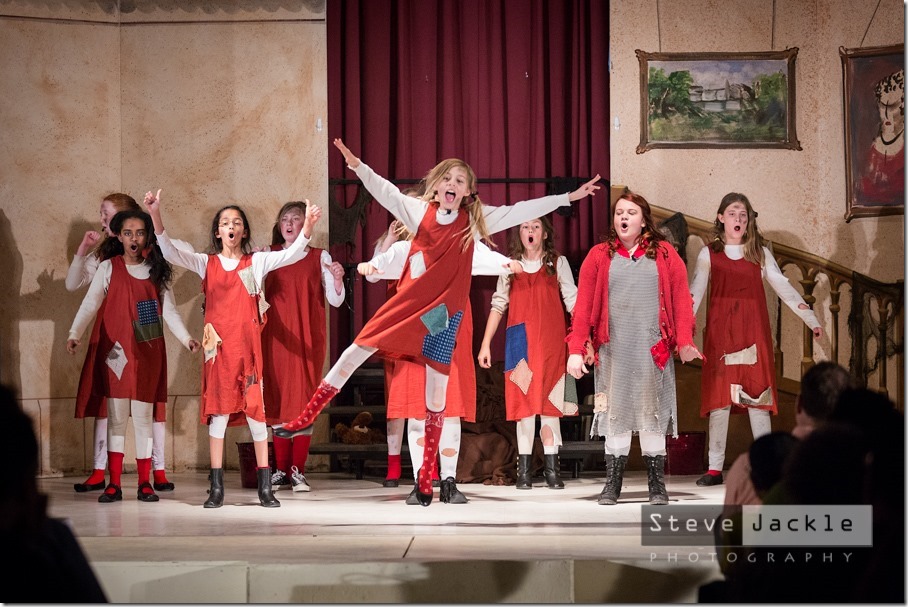 We are all so proud of the students, parents, and staff involved with the Raleigh Hilburn Hawk middle school presentation of Annie Jr.  Their hard work paid off with a fantastic set of shows!
Director/Music Director/Choreography: Matthew Hurley
Assistant Director/Props/Costumes: Sharon Freeze
Hair & Makeup: Megan Lucas, Isabella Cruz
Stage Managers: Tianna Perry, Ben Cruz
Lights & Sound: Bailey Anne Brodd, Allen Smith
Guest Choreographer: Kerry Dallin
Check out the images from all four performances and special  BTS/back stage images.
Hilburn Academy Annie Jr Play:  April 23-25, 2015  Images ( 8 image galleries).