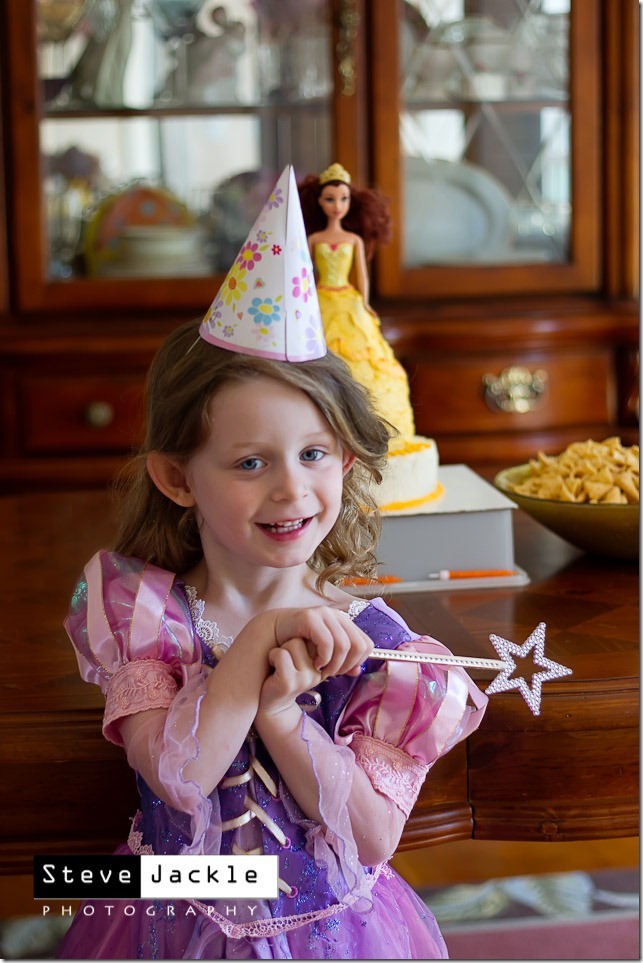 Another year has passed, it was time to celebrate a birthday for Savannah.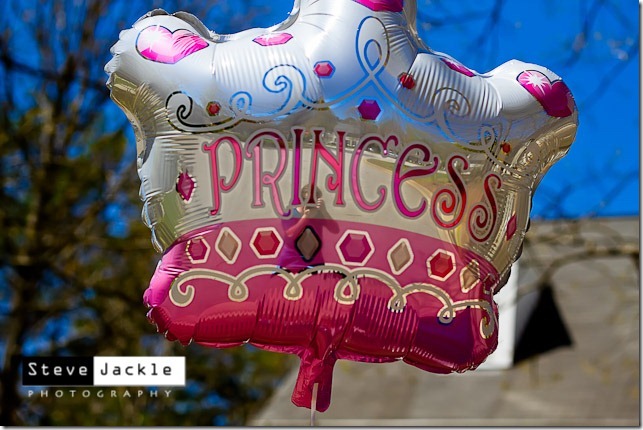 The birthday party theme is pretty self-explanatory with this image of the mail box tied balloon. There is an extra bonus in the image of the neighborhood and a certain Raleigh event and portrait photographer.  Can you see it?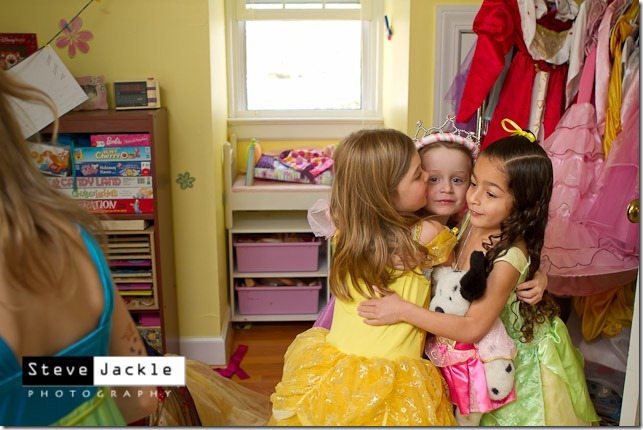 Princesses give the best hugs!

They can be quite musical too!



… Or just plain adorable!
The children were treated to a special guest visit from Belle.

Here is the moment that Belle arrived to surprise the birthday girl.  Momma was the videographer to capture the moment.


A princess is not completely ready for any gala unless they have their makeup straight.  Nothing better than a getting your make-up done by a special princess named Belle.


The kids really enjoyed story time delivered by this fairy tale character.  All eyes are on Belle!


The birthday party would not be complete without a cake …

… and candles too!

I love birthday parties!  If you are interested in my birthday party photography  or event photography  services, please let me know!