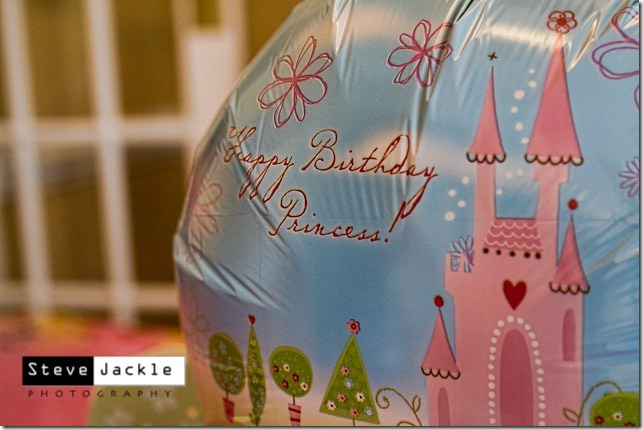 I really enjoyed capturing another princess birthday party this past weekend.  My client  won my Raleigh family portrait services certificate in the Hilburn Drive elementary school silent auction last year. After seeing the previous post on a princess party,  She contacted me a few weeks ago and asked if she could use the certificate for her daughter's birthday party instead of a lifestyle portrait session.  So we agreed to trade portraits for princesses and the party was on!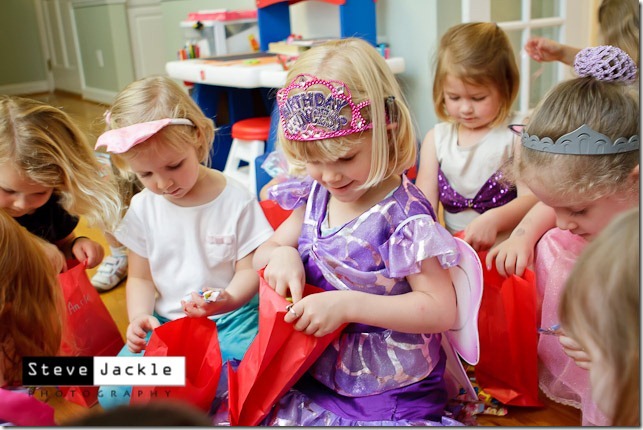 A princess piñata was the first casualty of the party to the delight of the guests.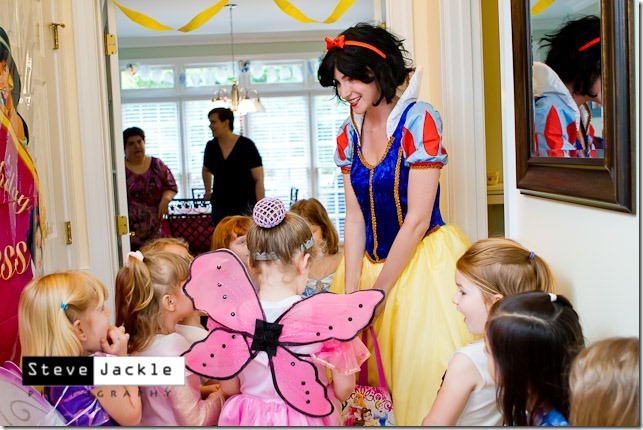 A surprise visit from Snow White made this fairy tale birthday party complete. I love the surprise look on the birthday princess's face(bottom left) when she arrived.  Excitement was in the air!

Snow White took time to read all the guests a story. All eyes were glued on Snow White and ears were focused on the story.
After the story,  all the princesses lined up to get their makeup done by the special guest beginning with the birthday princess.



I think she liked her new look. Don't you?


She liked her cake too!


All her friends had a blast. There were smiles everywhere.





When the party was over, the client told me how much fun she had at the party because she did not have to run around taking pictures.   I am always willingly to help out in this regard.