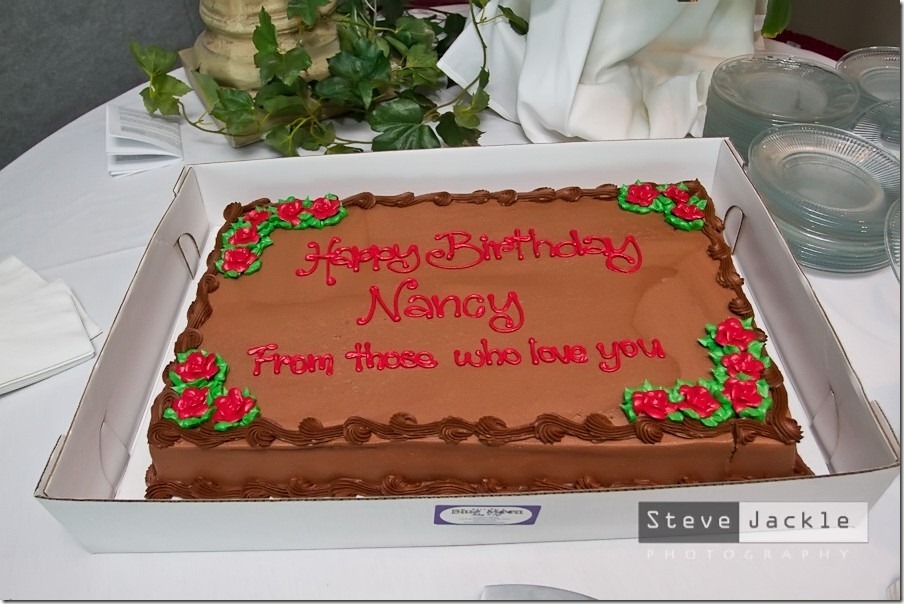 Recently, I received an inquiry via email on a Thursday night at about 9:30 PM, the client was looking for a photographer for his wife's special surprise birthday at a downtown Raleigh hotel on Friday.  I was excited that I was available but it was not until the next morning when I found out more details. 
The surprise birthday took place the unique Raleigh Clarion hotel near the North Carolina state capital building. The hotel is a tall cylinder shaped building with a restaurant and meeting rooms at the top that have a great view of the Raleigh skyline.  When I arrived,  I found out that they had also hired Eric from All Around Raleigh DJ to spin tunes and run Karaoke.
The party was for Nancy and 20-25 of her closest friends and family. It started with some food and few drinks and hit full stride when darkness fell and the Karaoke began.
The smile on Nancy's face says it all. Here is Nancy with her husband Billy who planned her special surprise.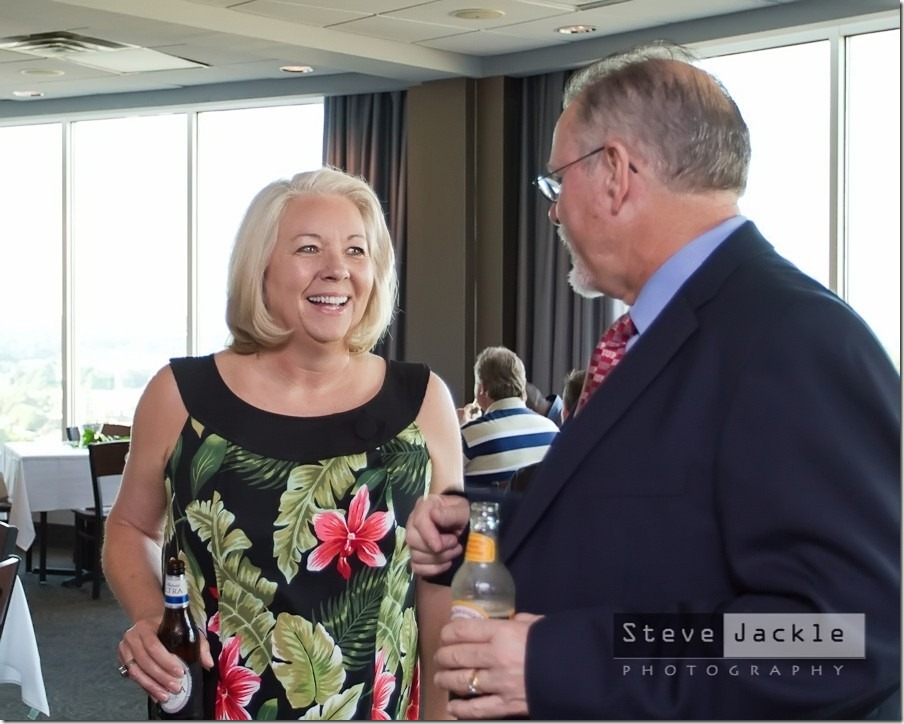 I gathered the family for family portrait with the Raleigh sky in the background.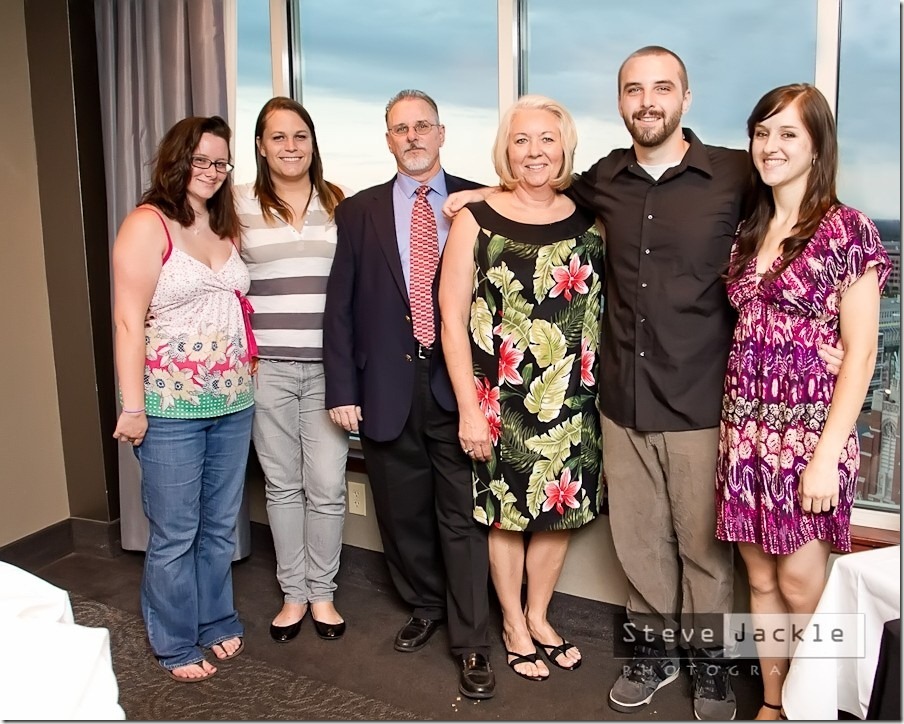 A quick shot of Nancy with a couple of her fun-loving friends. 

Her son took a minute for a skyline portrait with his girl friend.

Here is Nancy with her daughter just before she kicked off Karaoke with an excellent rendition of "Sweet Child of Mine." Axl Rose would be proud. 


The was in full swing when night came.  I love these shots of the Raleigh skyline from the top of the hotel.


These two guys were the life of the party.  They had everyone in stitches!







Getting the mic away from this guy was a challenge! (In a good way!)

The Clarion staff was amazing.