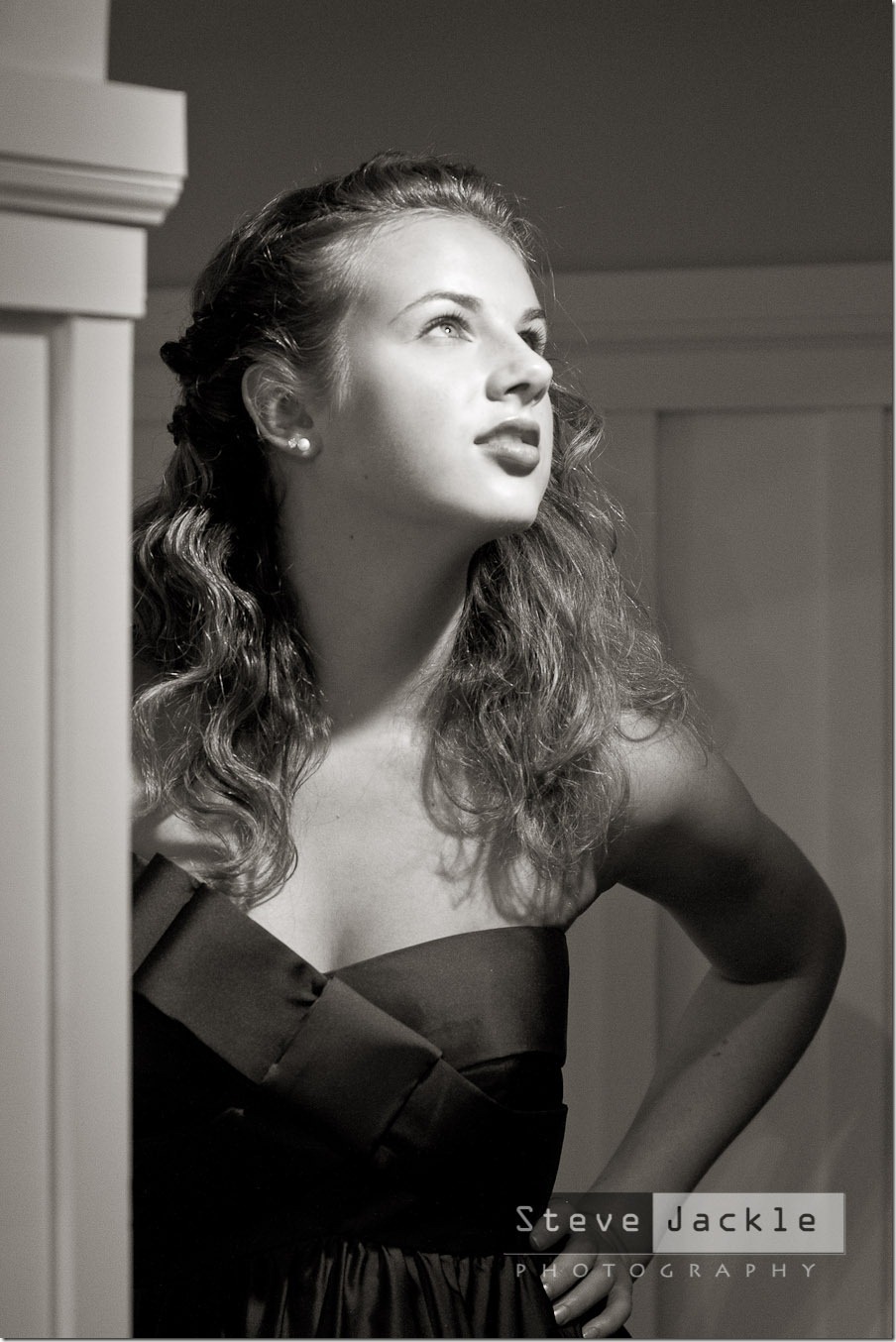 The past weekend, I spent 3 days at the historic Carolina Inn on the UNC-Chapel Hill campus for the Wedding Photographic Society(WPS) annual convention.  The convention was all about sharing and growing. The various speakers provided information and inspiration for all aspects of photography business from the tools (lighting techniques, directing poses, and gear etc..) to vision (intent, art) to business(marketing, client relationships etc..).  As a Raleigh based portrait and event photographer, all of these aspects are very important to me and allow me to better serve my clients. 
One of things that I liked most about this convention was that it was not a selling convention. Yes, it was sponsored by many wonderful photography industry vendors but none of them were present to push their wares. Even the speakers did not push their products.  There is no "silver bullet" that makes you a great photographer.  It is a journey much like life itself.
One of the main reasons, I signed up for the convention was to meet and hear one of my "mentors from a far" New Jersey photographer Neil Van Neikerk. No, Neil did not know me personally before the convention, and "mentor" is my word not his.  I have been following his tangents blog for over 3 years and own both of his two books (On Camera Flash and Off Camera Flash).  They have been a profoundly positive influence on and resource for my camera skills and lighting techniques.
This image below was taken during his presentation on lighting techniques shortly after I met him personally. He noticed me taking a picture of him and this was his reaction. His session was definitely informative and entertaining. He has a great sense of humor.  Interestingly enough it was taken using all ambient light without any flash at all.  Go figure!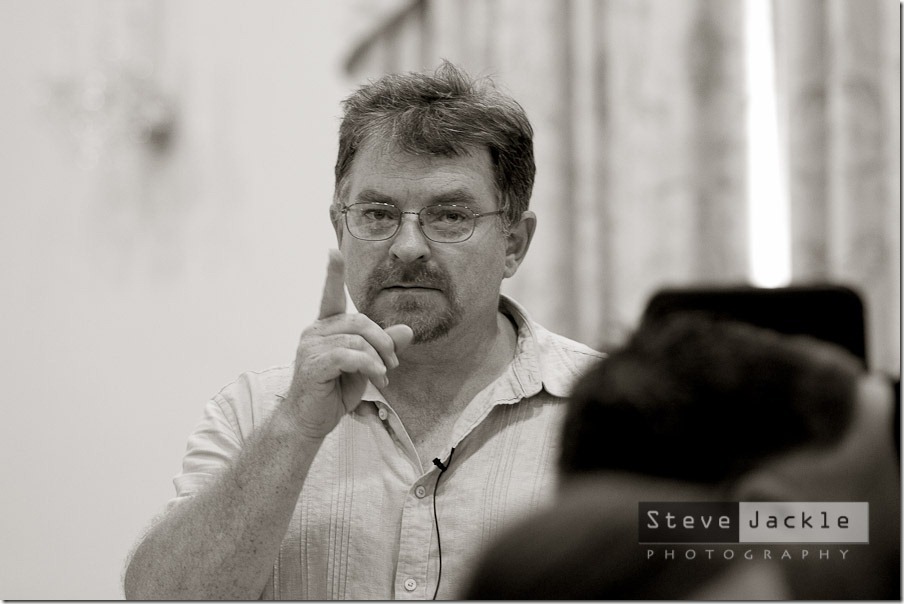 The first time I heard of WPS leader Brian Mullins was actually on Neil's tangent blog even before I became a WPS member. Here are a couple of quick shots during Brian's "live shoot" session. He also ran a couple of sessions where he taught lighting. The image at the beginning of this post was taken during Brian's demonstration of using a video light to capture a dramatic portrait in a potentially boring hallway.

I took the next shot during a business talk by Martha Manning who runs Martha Manning photography. I like the image because the attendee's arm formed a triangle (tools, vision, and business) that reminded me that it is more than just taking pictures to be a successful professional photographer.  Martha is another WPS leader who I actually met before I was member of the Wedding Photographic Society.  Several years ago, she photographed my friend Sara's wedding and gave me some tips as I did my "uncle bob" impression at the reception.  Later on, when Sara had her first son, she hired me to do his newborn and 6 month(or so) images.

The convention had several people including John Michael Cooper(earth13 and Alt F), James Walters, Amber Holritz, Christobal Perez(WPS founder), Stacy Borelli(WPS leader), Scott Lewis, and Missy McLamb.  Even though I brought my camera, I was too busy taking notes and absorbing the shared knowledge to shoot all them during their sessions. In fact, if I even attempted to share their impact of me, this blog post would quickly become a book.  My next steps are to put in action some of things I learned here.  I do not want John Michael Cooper to implement any of my ideas. :)  You had to have heard his session to understand the humor in my last statement.  Make sure you check out his work in the links above!
Everyone at the convention including the fellow photographer attendees were amazing. The convention will definitely impact my photographic journey in a positive way.
Here is a couple of shots of some fellow attendees. Wish I had more images of the great people I met at the convention. It was like have an extended photographic support family.

Voice Activated Light stand man(actually a very good photographer too)! Everyone shares and helps out at these conventions and in the WPS group!

WPS rocks!