I had a wonderful time capturing Stephanie and Terry's wedding. It truly was an unique and fun experience. Stephanie has been a scientist and adventurer for many years. It did not surprise me that her wedding would have both a scientific and adventure feel for everyone to enjoy.  
It was held in a very small "town that time forgot" outside of Boulder, Colorado called Gold Hill.  In fact, she warned us all to print her provided wedding directions because both cell and GPS coverage would be spotty at best. Thank God we took her advice, the GPS did not even pick up the town.
You felt like you stepped into the old west when you arrived in this cozy little town.  The wedding and reception was held at the Gold Hill Inn.  Many guests including the band arrived dressed in full Victorian-era western clothing to match the décor and theme of this wonderful inn. 
Here are some of my favorite images of the day.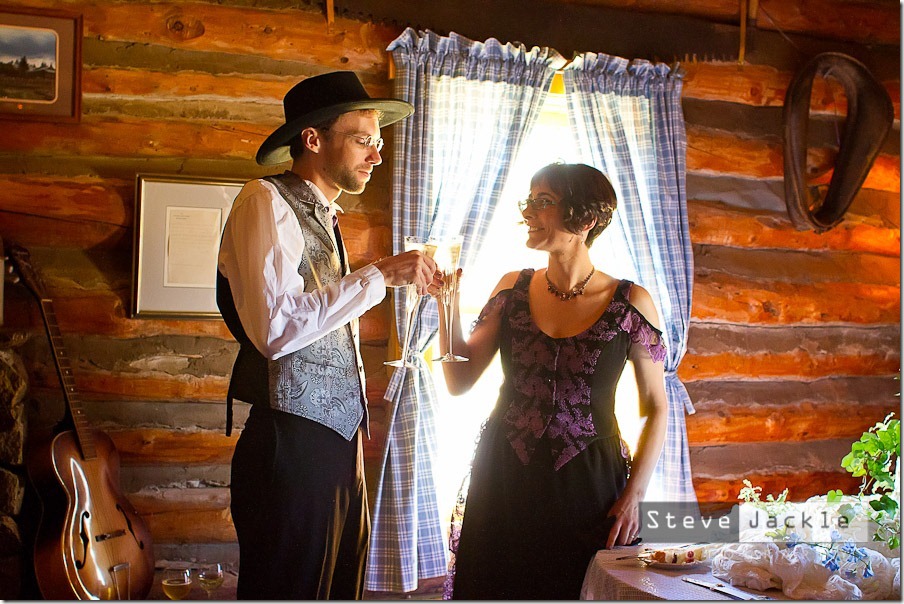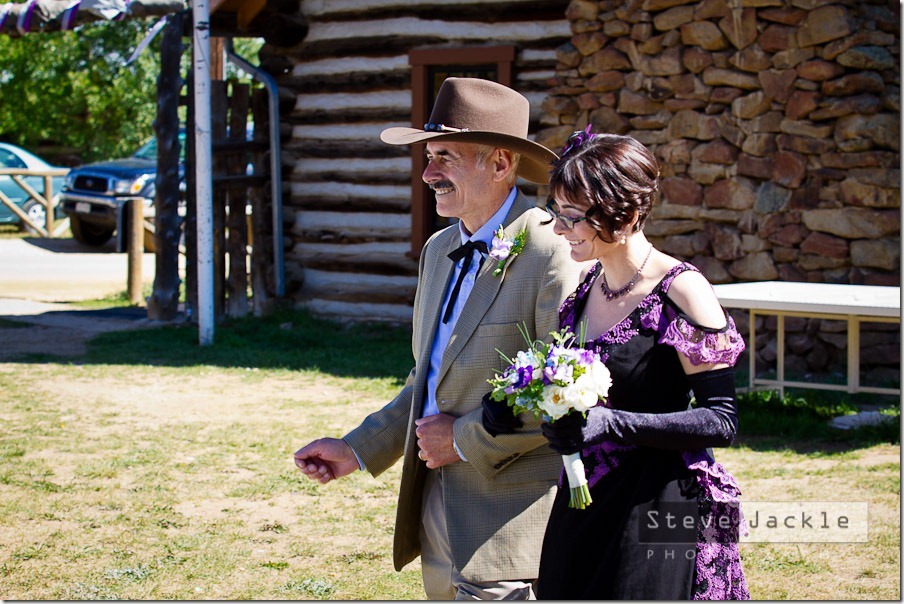 The groom and his father.


The couple loves music and the wonderful bluegrass band.