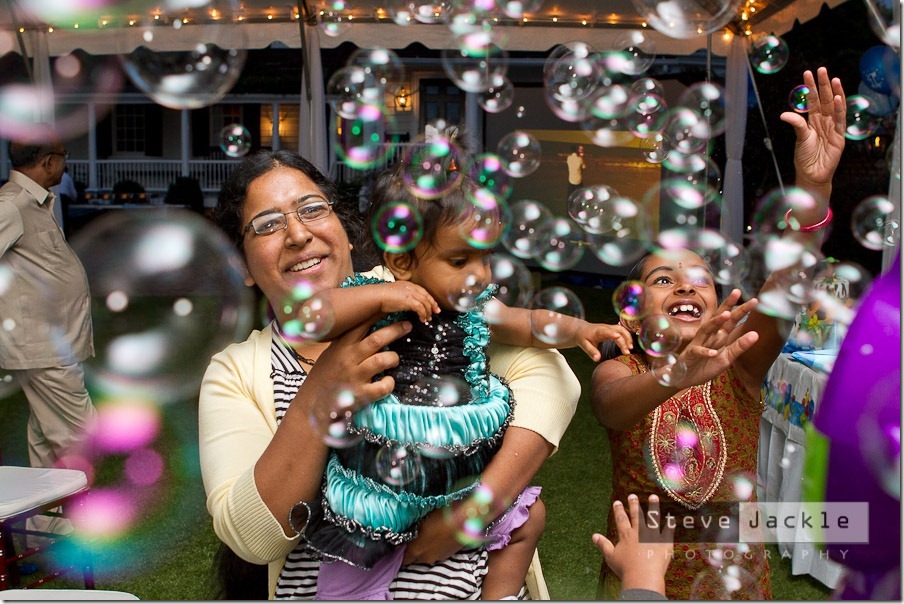 Birthday parties are always fun. On Sunday, we celebrated the first birthday of Suhaas.  His parents reserved the courtyard at the Sutherland in Wake Forest for this wonderful event.  What an awesome time at a beautiful venue! The Sutherland will be highly recommended by this Raleigh, North Carolina based portrait and birthday photographer that is for sure.  If only, I can get Suhaas's parents to plan my next birthday party. :0  They went all out for his birthday.
Prem's father and mother traveled all the way from India to witness their grandson's first birthday.  The party was catered, had a special Suhaas slideshow playing, had an awesome DJ, had a very cool bubble machine and piñata, and an incredible cake.  Once you wrap this with some Indian traditions and add some close friends and family, what more can you ask for?   They went out of their way to make me so welcome just like all the guests at the party. They even sent party favors home with me for my girls and invited my family to his next Diwalli get together in the future. I feel like one of the family now. 
Since I specialize in both event and lifestyle portrait photography, this was perfect opportunity to use both skills. We took some time to do a portrait session of the special birthday boy with his parents and grandparents as well as capturing the story of the event.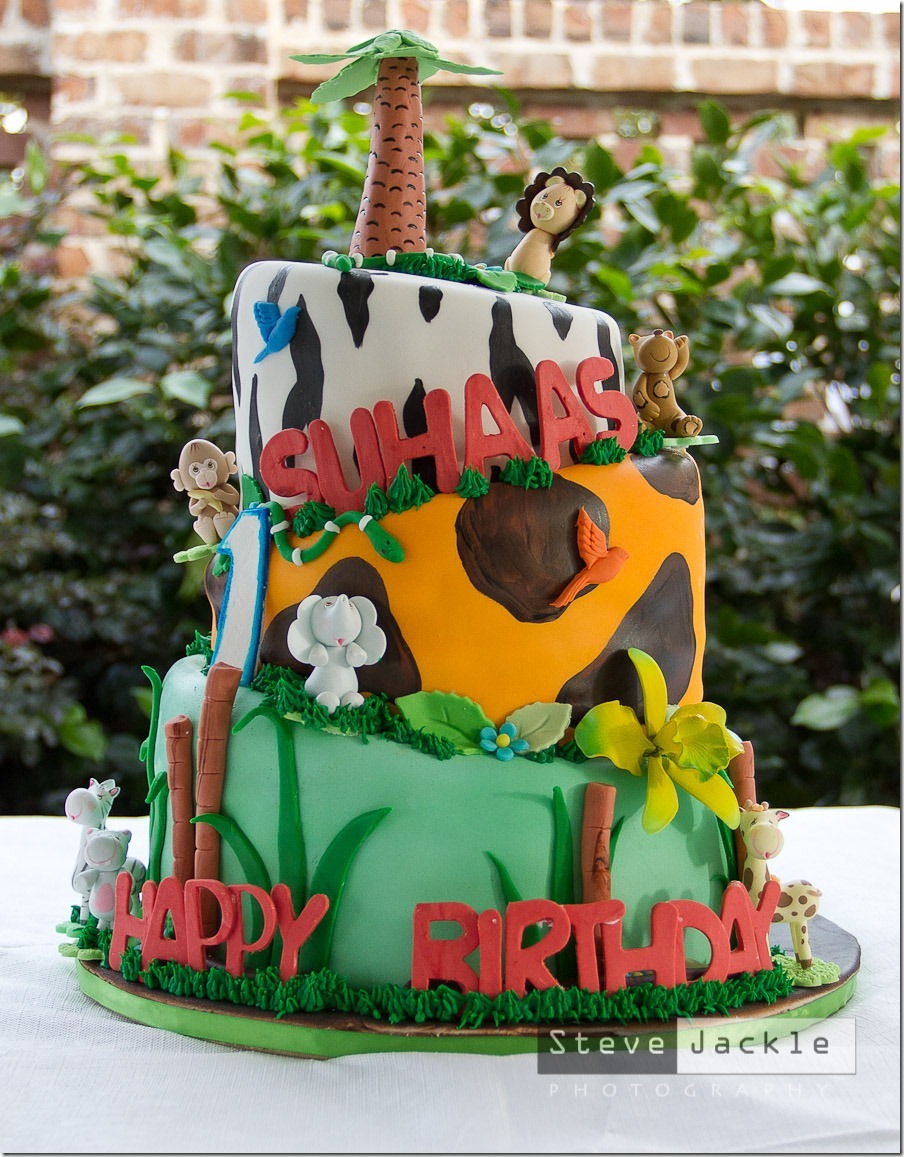 This cake tasted as good as it looked.  Thanks again for offering me a sample.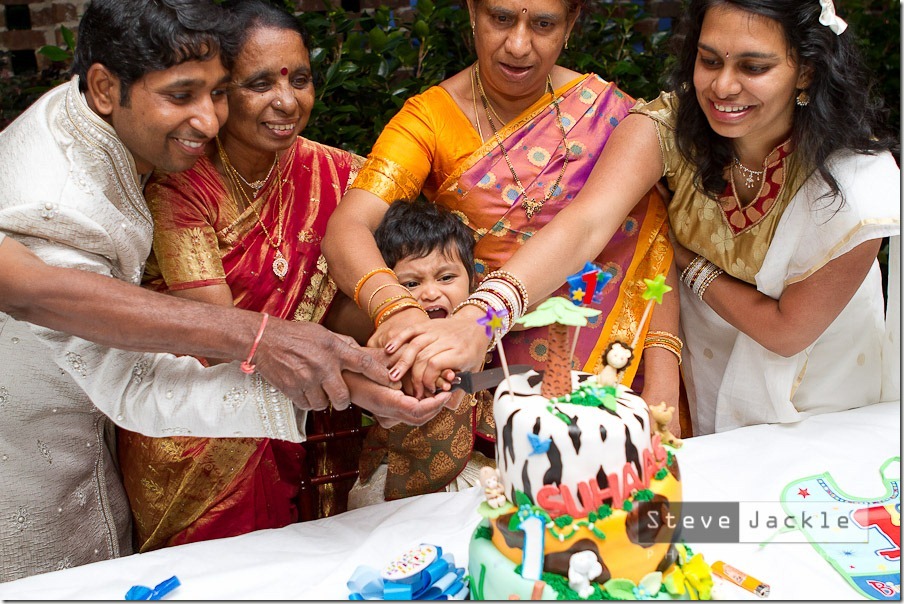 Suhaas  is getting some seemingly unwanted help in cutting the cake. : 0 .

We have to let the children play a bit to capture shots like these.  I love the traditional dress.

The proud parents have a watchful eye on the birthday boy.

Here is to three generations of this special family.

This is Suhaas's other special grandmother. Another very special person in his life.

Grandmother is sharing a moment with two of her grandchildren. This is Suhaas and his cousin.


These bubbles were so much fun! Not sure who enjoyed them more – the children or the photographer.

Everyone had a "go" with the piñata! 

Some even tried to cheat a little bit.

This was not just a kid activity. My friend off-camera did make sure he missed.

Finally, the patience was gone. She wanted some candy!

Prem offered to help her and the children get the sweet treasure.  She was happy about that.

Her friends were too!