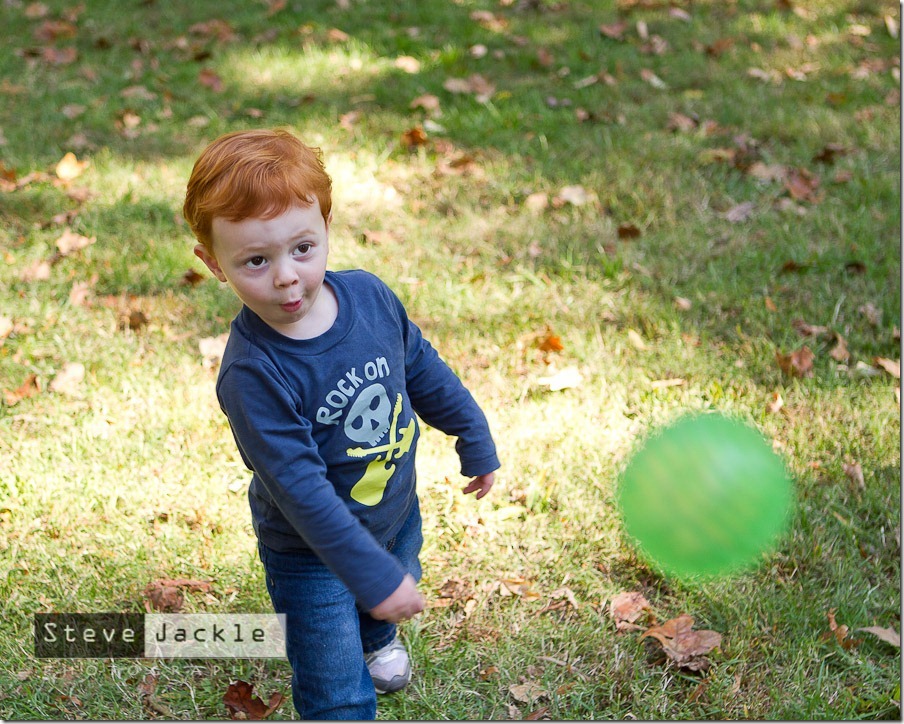 One of things I enjoy about being a family and children location portrait photographer is the getting to know the families.  This is the third portrait session with this family.  We first met in Chapel Hill at Breadmens for breakfast and then headed to the UNC Chapel Hill campus to capture my buddy Campbell.  Man, he sure has changed since I did his new born session almost two years ago.  Both his parents and I are graduates of the university and it was great to roam around our old stomping grounds.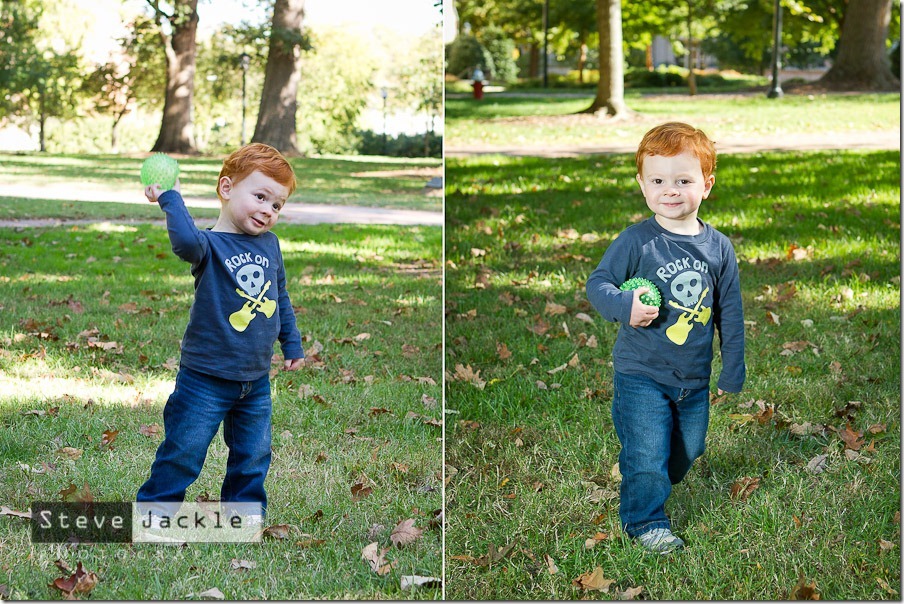 Campbell loves to play ball!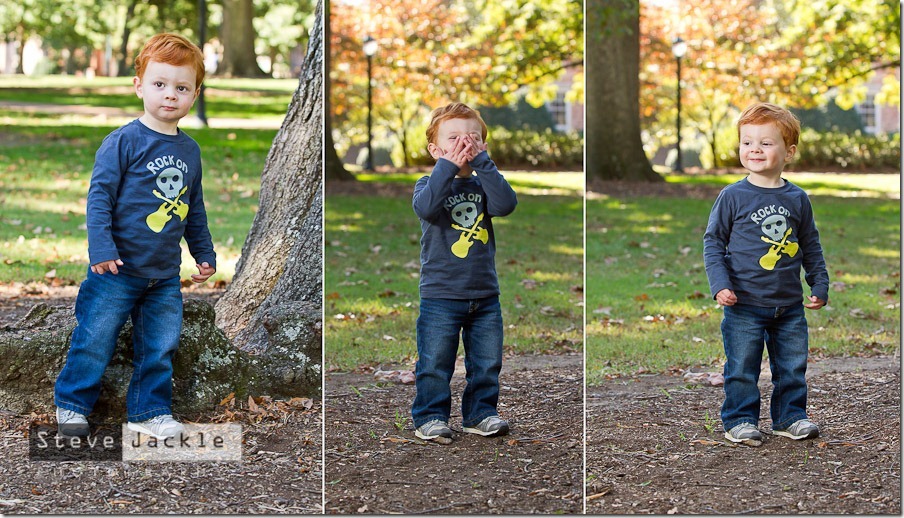 He is full of personality too!

His father is a professor at the university.  What better place to showcase his son?

Campbell loves his mommy too!

Yea, I coached this one!  They are a cool couple with a cool son!

I could not resist capturing Campbell trying to get into the Alumni Hall! With both parents as Alumni, chances are pretty good that Campbell may enter these doors someday.  I hope to be there to capture that moment.

Here they are sharing a book called "Five Little Pumpkins" with Campbell – a very fitting title for an October family photo session.

I love the Green Shoes in this one!  : 0 …..