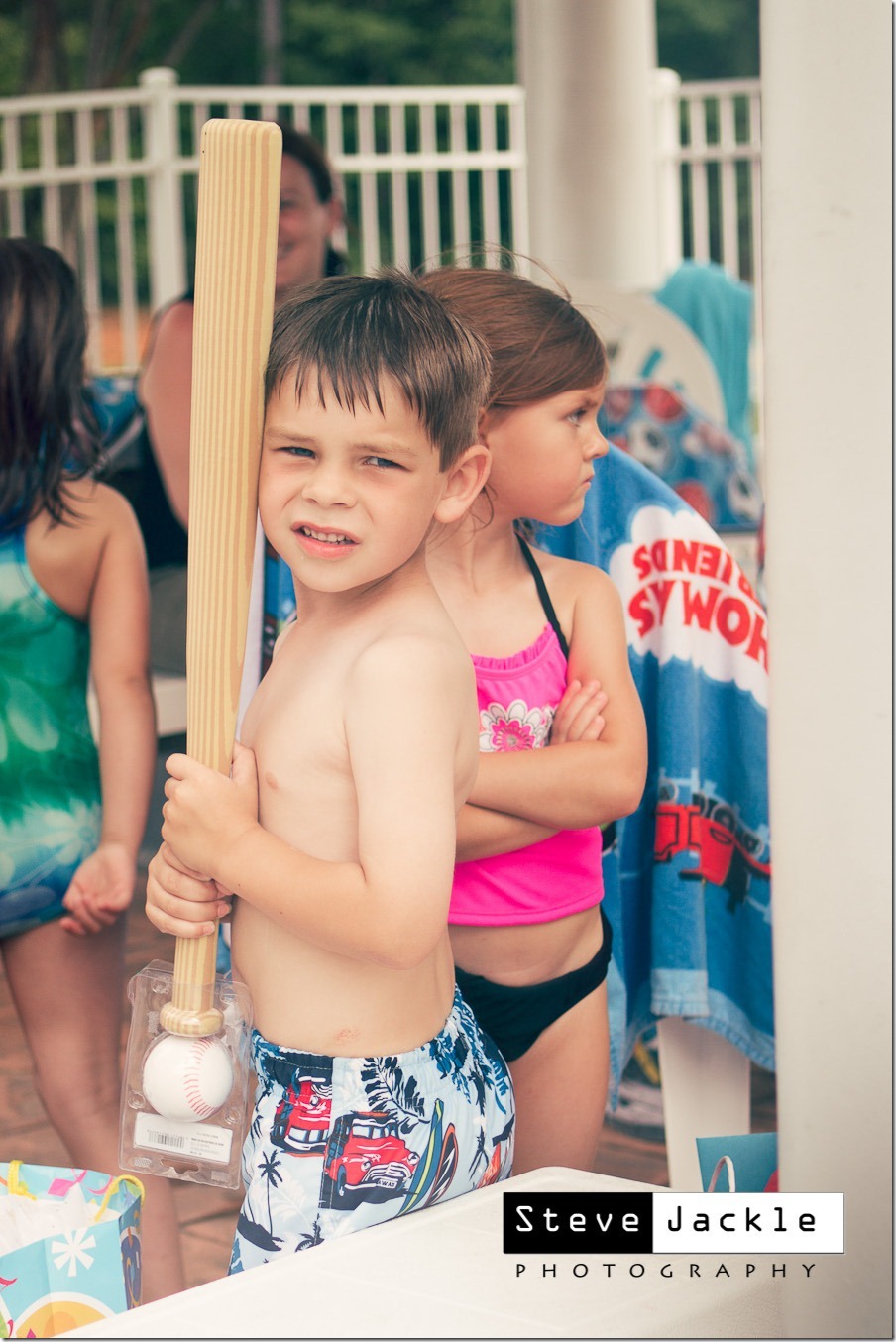 I really had a blast hanging out with my God son Josh this past weekend while celebrating his 5th birthday.  I have known Josh since visiting him at the hospital just after his birth.  It is amazing how fast children grow! Josh will start Kindergarten next year.  I think this will be a bigger change for his mother than him because her last child begins his school journey.
It is good news is that Josh has a Raleigh based portrait and event photographer for a God father.

This ensures that we can capture him and his siblings at various points in their lives.  Momma can look back at the images to remember what Josh was like before he headed off to school. Hopefully, this will put a smile on her face next fall.
I love the above image of Josh with his new baseball bat. He is at that age were sports are more important than girls.  Looks like his friend in the background feels the same way about boys!  LOL.
Below, Josh does the "Jordan jump" into the pool.  Check out the tongue! Michael Jordan would be proud.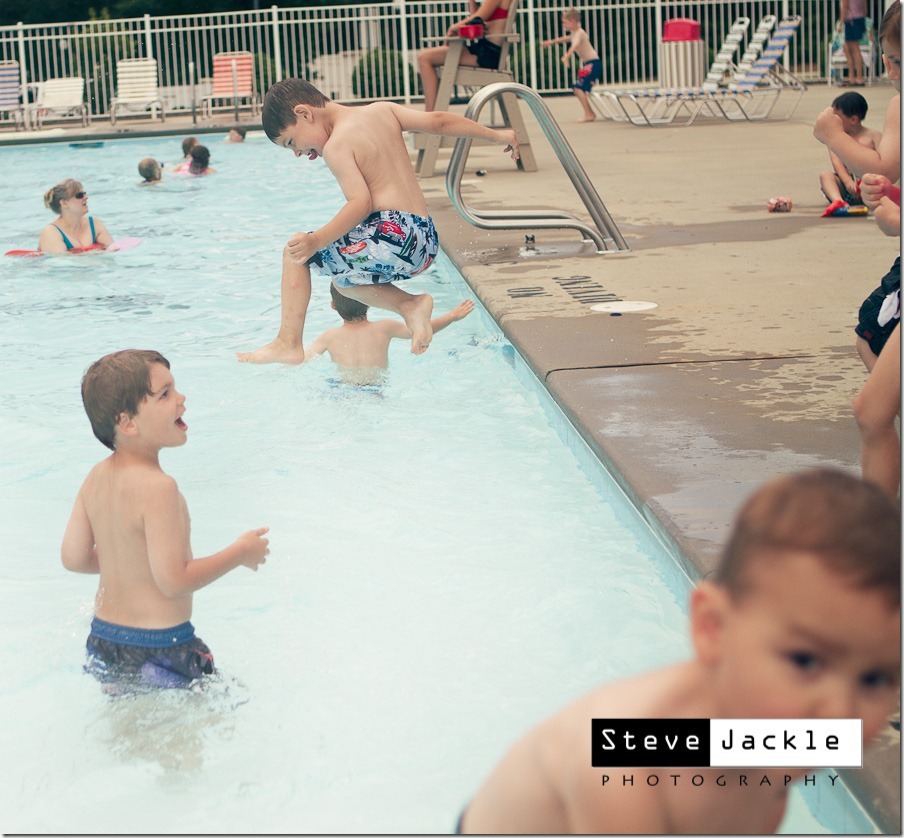 Is there cake yet?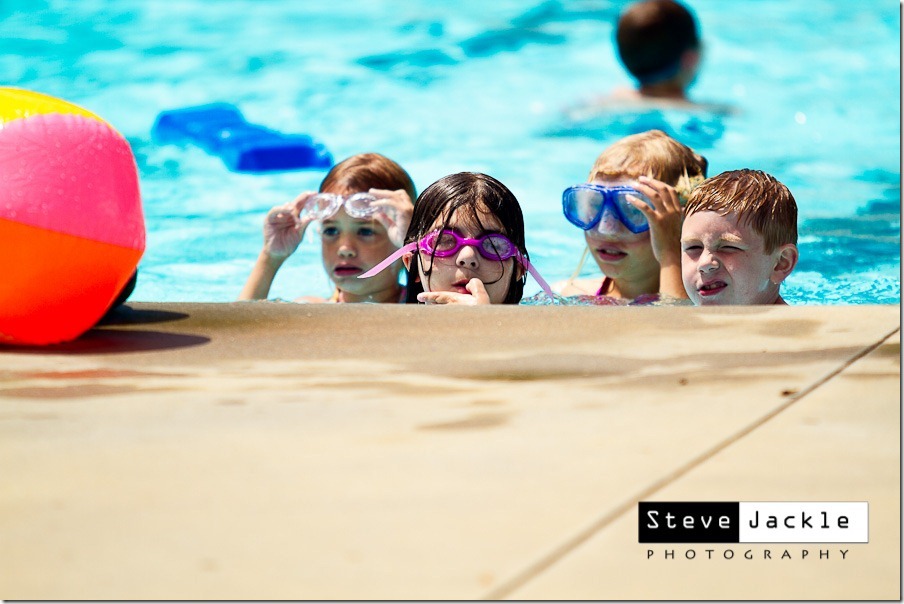 Great kids come from great parents!  Josh has one of the best fathers I know! Here he has turned into a human tug boat with several of the party guests in tow.


He may be a sea monster in this shot!

Finally some cake!  One  "five" candle down and none to go!

Angry birds rule! Even for 5 year olds. 

Apparently she is not fond of photographers. LOL

Have great day!