The Hilburn Academy is one of the few K-8 public schools in Wake County.  It is a STEAM school that focuses on Science, Technology, Engineering, Arts, and Math.  In the last few years under the direction of Matt Hurley, the theater program at the school has demonstrated the importance of incorporating the Arts in the school curriculum.   The camaraderie and teamwork of the cast and crew spans over the school grades and focuses on the goal of making the best and most entertaining production possible.  I have seen tremendous growth in my daughter who has been part of the last three productions in the area of self-confidence, teamwork focus, vocal and acting skills.  People can not live on math and science alone.  I can say the same for many other of the students.  Mr. Hurley has the talent of putting the students in off-stage and on-stage roles that are out of their normal comfort zone but within their un-tapped talent.  Typically, over and over again, the child rises up to meet their potential. The Hilburn community always supports the theater group with consistently sold-out shows. Peter Pan was no different with all three shows at capacity.  
  This year's very special production is dedicated to the memory of assistant principal Amy Flaim.  Though she recently left the human world,  she will live on as our "second star to the right."   Part of the funds raised from the performances will be used to make donations to the Susan B. Komen Fund and St. Judes Children's Research Hospital in Amy's memory.  
 
The entire set of the Hilburn Academy Peter Pan Jr. Production images can be viewed and purchased on my gallery web site which include behind the scenes images, Thursday night and Saturday night's performance images and the cast portraits. 
Here is a selection of  some of my favorite shots from the latest Hilburn production of Peter Pan Jr.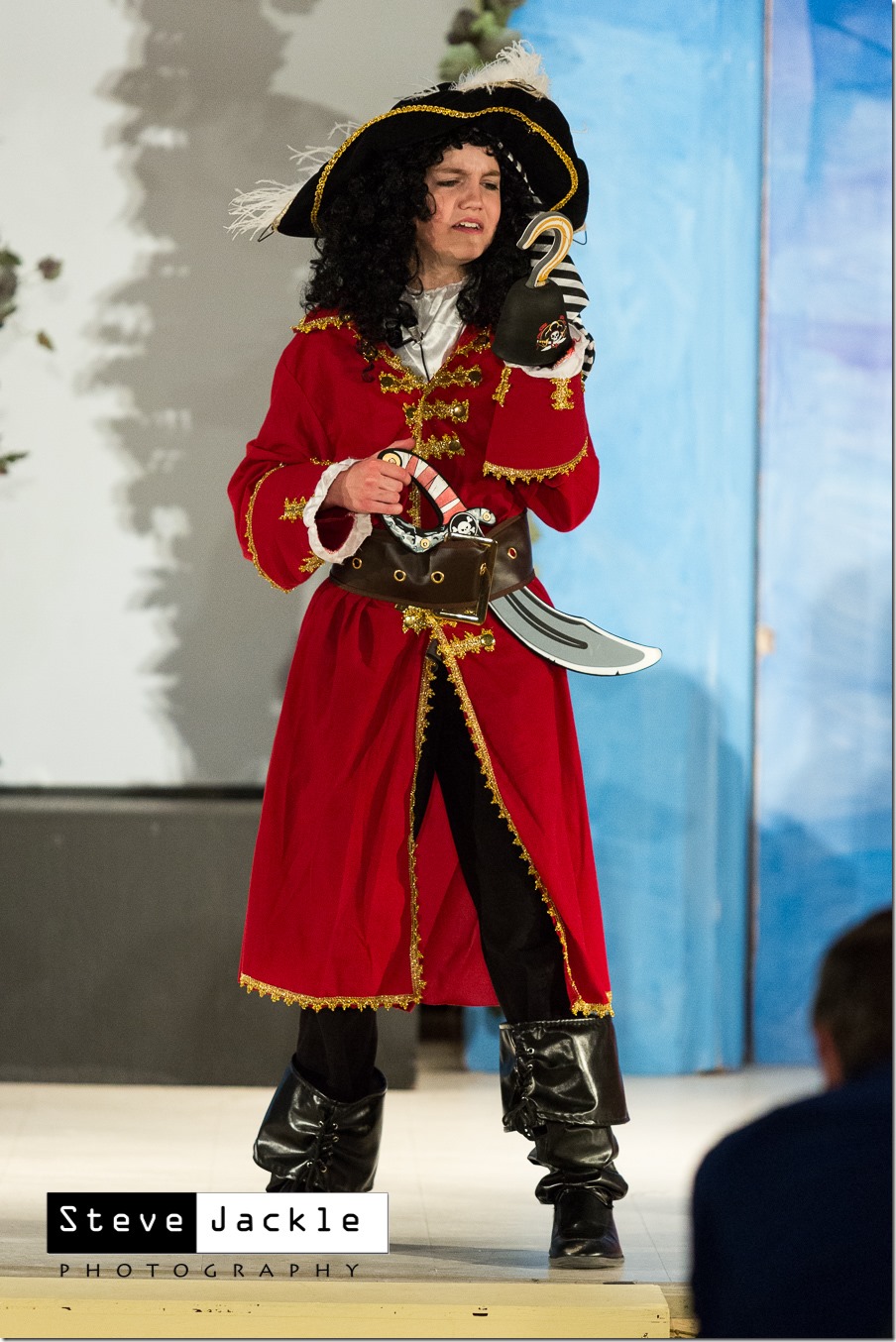 Caption Hook and the pirates.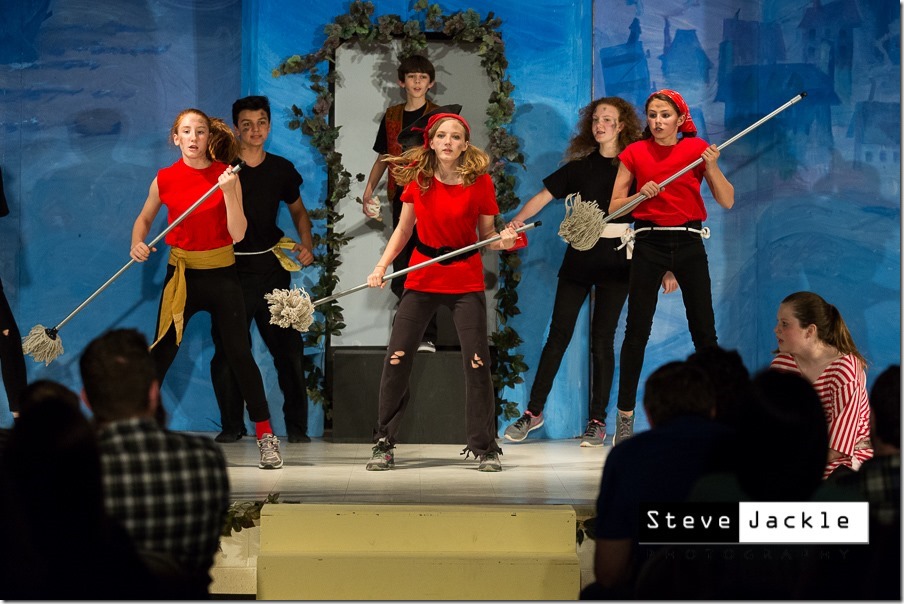 The Darling boys!

Tinker Bell,  Wendy Darling and Peter Pan.

Captain Hook and Peter Pan


Chief Tiger Bamboo , Tiger Lily, and the Indians




Peter Pan and the present.

The important Lighting & Sound crew, stage managers, and Stage crew. No production can exist without them.


Chief Tiger Bamboo, Tiger Lily and the Indians.


Adella,  Allana,  Atina,  Andrina,  Aquata,  Arista, and the Mermaids.


The Lost Boys: Cubby, Skunk, Fox, Hop, Raccoon twins, and Lost Boy Extra.  Peter Pan, Wendy and Tinker Bell.


Captain Hook, The Crocodile, Murphy, Smee, Jukes, Flint, Noodler, Skylights, Cookson and rest of the Pirates.


Tinker Bell, Silvermist, Rosetta, Fawn, Iridessa, Vidia, Lyria, and the rest of the fairies.


The Darling Family:  Wendy, John, Michael, Mr. Darling, Mrs. Darling, and Nana.


Smee,  Captain Hook, Peter Pan and Tinker Bell.


Mr. Matt Hurley and Sharon Freeze with Smee, Captain Hook, Peter Pan and Tinker Bell.


One crazy Raleigh based music, event, birthday, corporate and family portrait photography named Steve Jackle.
David Lee Roth – eat your heart out ! LOL