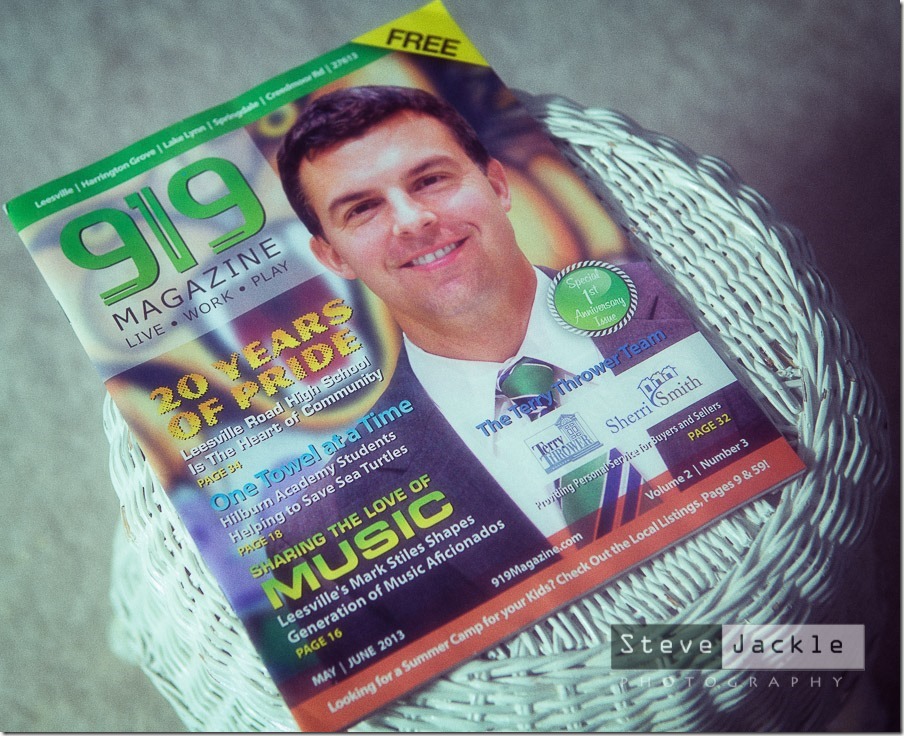 I am proud parent of two wonderful daughters that attend the Kindergarten through 8 grade STEAM school Hilburn Academy in Raleigh, NC. This is an amazing school with excellent parental involvement. My wife who is a Hilburn PTA board member and I really enjoy being active in the Hilburn community.  Events like the STEAM expo, International Night, Soul Food Night, Fitness Night, and the spring carnival are all opportunities to use my skills as a Raleigh portrait and event photographer to capture the story of each of these events and bond with parents, faculty, staff and students at the school.  The principal Greg Ford jokes with me  that I am the "school photographer" since I usually have my camera in hand at all the Hilburn events for a few years now.  I really enjoy donating my time to help this great educational institution and seeing all the children grow.
Recently, I was contacted by 919 magazine for images from various Hilburn events.  I am excited that several of these images are included in the 919 Yearbook section(pages 29-30) of the May | June 2013 Zone 2 issue of the magazine. As an added bonus, three of the images include my loving wife and daughters.  It does not get better than that.
I have an entire section dedicated to the Hilburn Academy on my image gallery web site.  Also, it is that time of year for spring birthdays and family portrait sessions.  I would be honored if you would consider Steve Jackle Photography for your event and portrait needs.