This past Saturday night, I had the pleasure of photographing a horse-racing themed corporate holiday party at the Sheraton Hotel in downtown Raleigh, NC.  The seafood buffet ice horse head sculpture shown above was amazing!  The Sheraton staff sure do know how to treat their guests in style and it was a pleasure working Catrina Veinrich who booked me for the event.  Combine all the above with some good food and drinks and a group of tight knit employees, you get one heck of a corporate event.
Several employees came dressed in the appropriate attire for the theme of the party. One came with a full jockey uniform complete with the horse whip and goggles.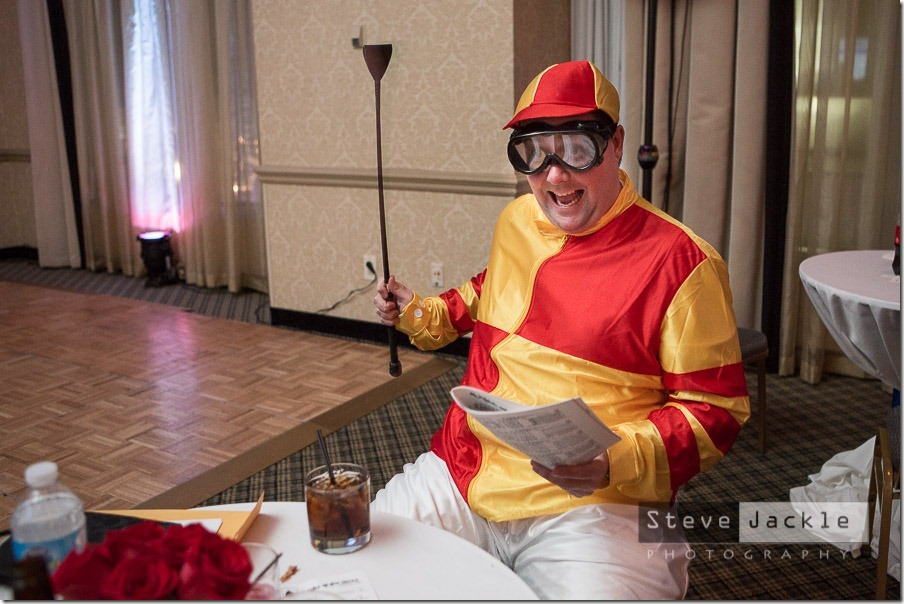 This is one of my favorite shots from the event. It made me feel like the Kentucky Derby spirit was present in this Raleigh hotel.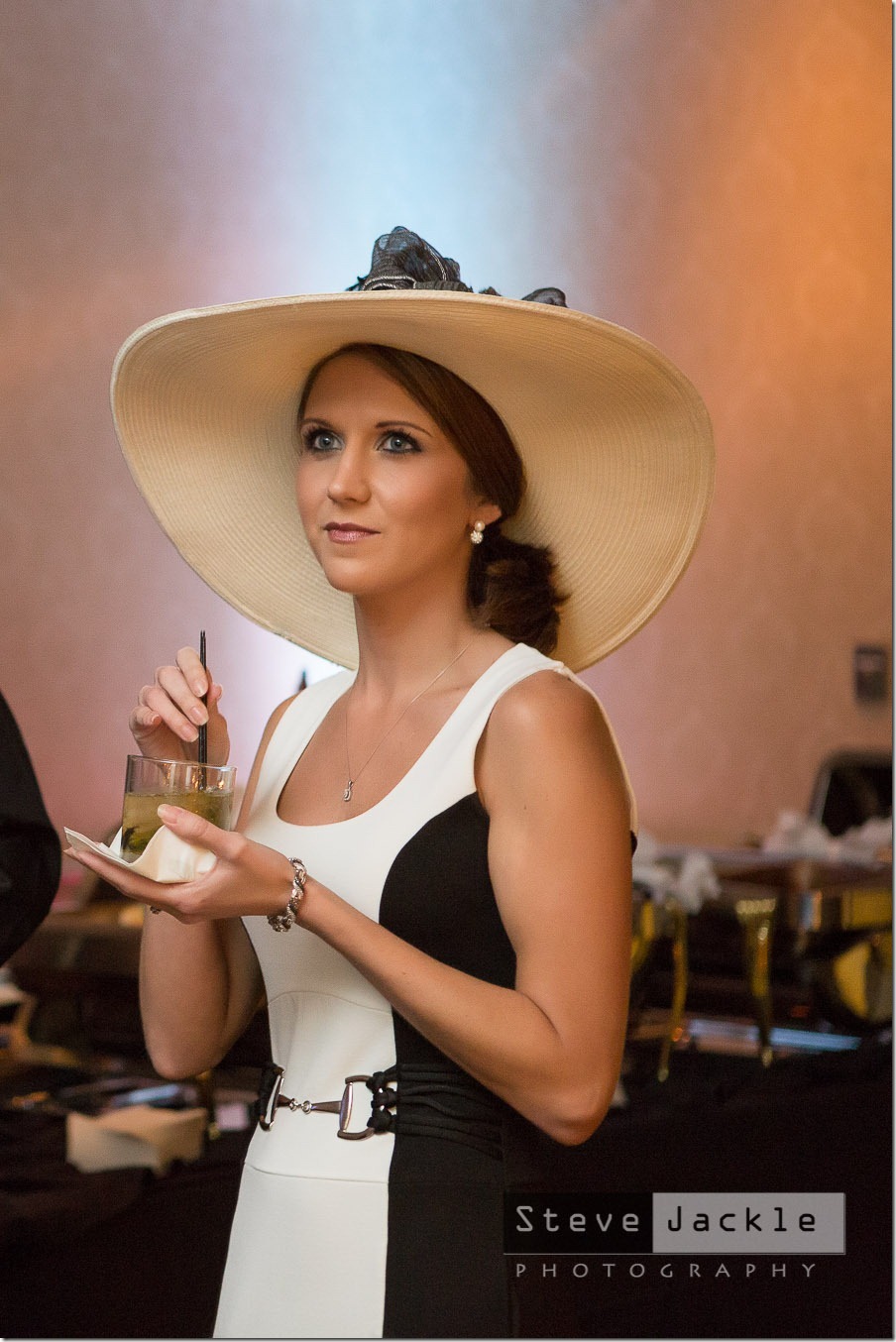 Now, the focus was on the races as everyone checked the racing sheet to pick their winner.




The races began and everyone's attention was on the screen while they anticipated the outcomes of the races.


There are winners and losers when you bet on horse racing. 

The balcony was just off the ballroom and it overlooked a courtyard. It provided an excellent view of a huge lit Christmas tree and ice skating rink.  This was a perfect backdrop for some posed portraits of the employees, spouses, sisters, and friends.  I gathered some groups on the balcony and took advantage of the scene. These are some of my favorite shots.





I am not sure if this jockey knew that his horse whip would be turned against him, but we sure had fun staging this shot.

A Raleigh corporate event photographer, I loved being a part of the celebration that had all elements for a great time!