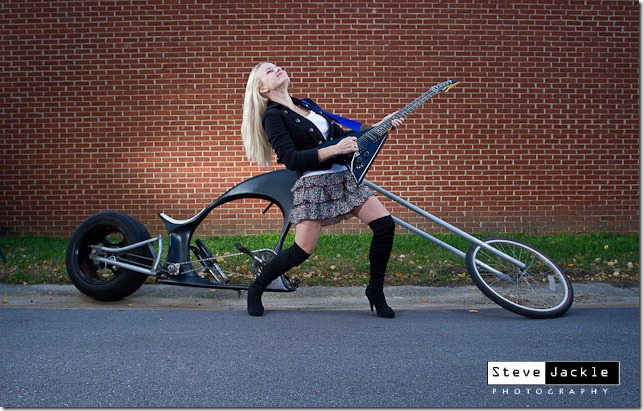 (Bike and guitar courtesy of Woodside Bike Shop Apex, NC)
Recently,  I participated in the Learn To Light Lighting  workshop  that was taught by Don Giannatti.  Don has been in the industry as photographer, art director , and Ad agency owner for over 30 years.  I hear he can play an awesome set of drums also.   Over the past few years, I have been following and learning from his blog lighting-essentials.com.   I kept my fingers crossed that some day he would make it to the Raleigh area with his workshop.   Sometimes, you need to help make things happen. 
One day, he mentioned on his blog  that he would like to bring his workshop to North Carolina.  That was all it took.  I could not get an email written and sent fast enough to see if I could help make this happen.  Next thing , I know was I sitting at a local Leesville High School football game and my phone rang.  I could tell from the number that it was not someone local.  It was Don Giannatti.  The ball started to roll.
I made a phone call to my friend and awesome photographer Brian Mullins to see if he could help me with the logistics.  Brian is also on the board of the Wedding Photographic Society so I knew we could fill the workshop.   Brian took the ball and ran with it.   He donated his studio in Apex, NC and helped make the models happen.  He enlisted Jenn  Aanerud to help host the workshop at his studio.  You could not have found a better host.   Jenn is an amazing host and photographer.
Anyway,  my expectation was that I would step up my lighting skills a notch or two by attending this workshop.  This workshop quickly became much more that just light.    How many times do you get to discuss all things photography with a seasoned pro like Don Giannatti who is willingly to share anything to make a photographer better?  Wow! My expectations were exceeded two-fold and then some.   The workshop was not about gear and Don did not even trying to sell us anything.  It truly was about making us better photographers.  No bait and switch here my friends!  This was a refreshing change from other workshops I attended where it seemed that it was all about lining the presenters pockets rather than making the students better photographers.   If you are a photographer(pro, semi-pro or amateur) , this is the workshop for you.  Wow again!
Here are a few of my favorite images from the workshop!
Downtown Apex has very cool small business owners and locations for shooting.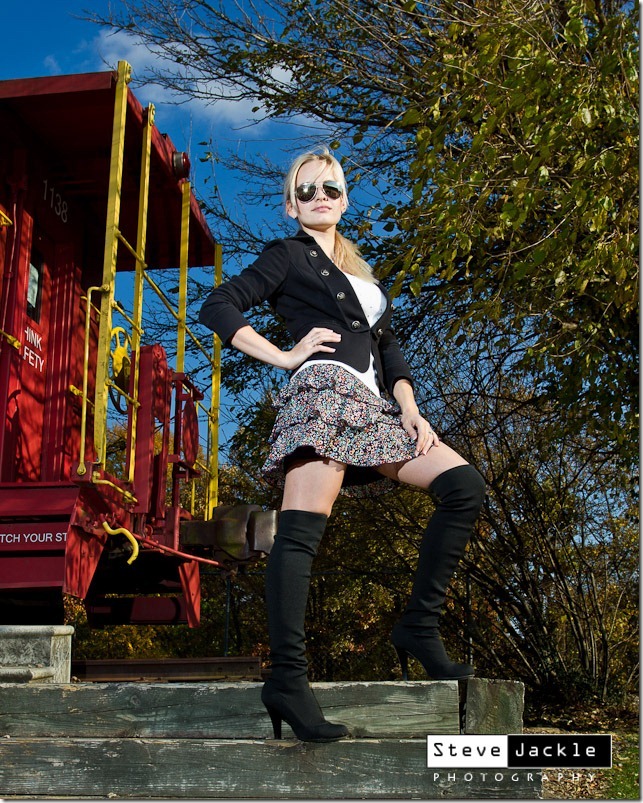 The Fire Department was ready and willing to serve and help us with some props.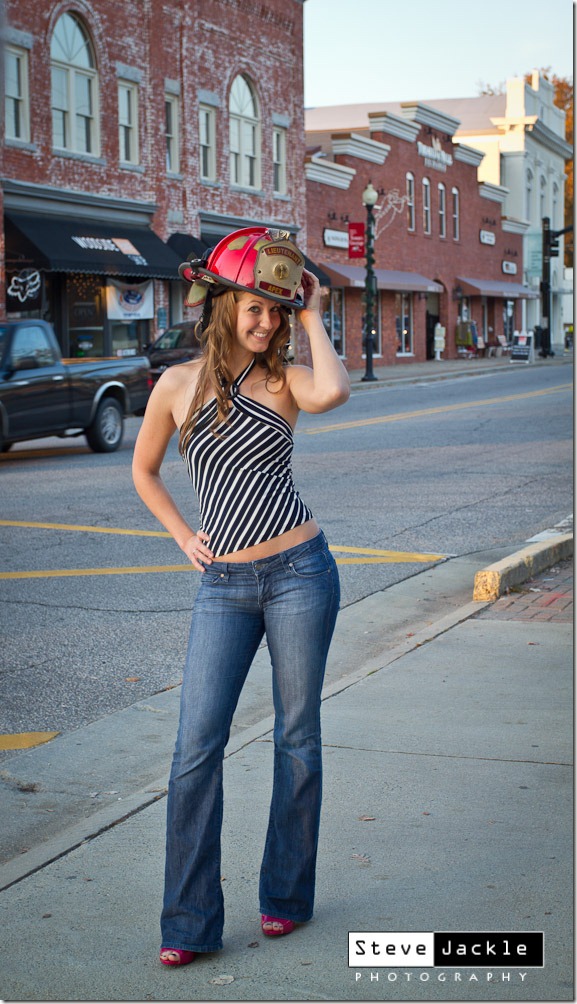 The Bike shop owner was too!  The owner Zoran Locki was happy to pose for a few shots!  He graciously allowed us to use the bike and guitar in the first shot of this post also!  If you are into biking,  stop by Woodside Bike Shop for your biking needs.  They are cool people and I am sure that they will treat you right. 

I love stairways with a wink a light!  

Window Light is cool too!

Or maybe just a window?

Umbrella and reflectors  in an empty office room works too!

A tree and an umbrella works for me!

Here are a couple of shots of Jenn Aanerud who was awesome all weekend.  She even sat in for the models in the morning when Don was demonstrating  using a wink of flash with a reflector in shade for headshots.


The rest of the images are here.  Hope everyone had a great Thanksgiving! Talk to you soon!